Become wise with our Advise
Grow your wealth with our stock, mutual fund & fixed income products
We offer customized & unbiased products for every investor.
Vivekam is a SEBI Registered Investment Advisor (RIA) with a history of more than 10 years of serving real clients and delivering superior returns for their equity, mutual fund and derivative portfolios.
The core principle of Vivekam is to load one's portfolio with quality stocks based on hard numbers and not on gut feelings about future themes. We offer custom, unbiased investment products for every type of investor.
11 Years Of Investment Advisory Experience with real Investors
Timing is most essential to gain from stock market operations. Our stock advisory services offer an excellent opportunity to maintain customized portfolios consisting of the best undervalued growth stocks at all times.

Value Investing with BIO Growth.
Large Cap Only by Wifty & Zodiac.
Theme based through Vivekam Baskets.
Derivatives with Nifty Floater.

Outperforming the Index and top funds, Vivekam's Mutual Funds products come with highly customized options. Picking the best schemes and periodic rebalancing can add immense value to your Investments.

Invest in Lumpsum and SIP Equity Mutual funds with Vivekam.

Vivekam by your side, you are always on top of your portfolio. Our bouquet of Portfolio insight services help assess how your portfolio is positioned at any given time helping timely exit bad stocks to optimize returns.

Make sure to timely restructure your portfolio with PRICE from Vivekam.

Choose from our options to generate monthly income. We offer RBI approved and CRISIL assessed instruments like Liqui Loans as well as MF Debt instruments to generate monthly income for our clients.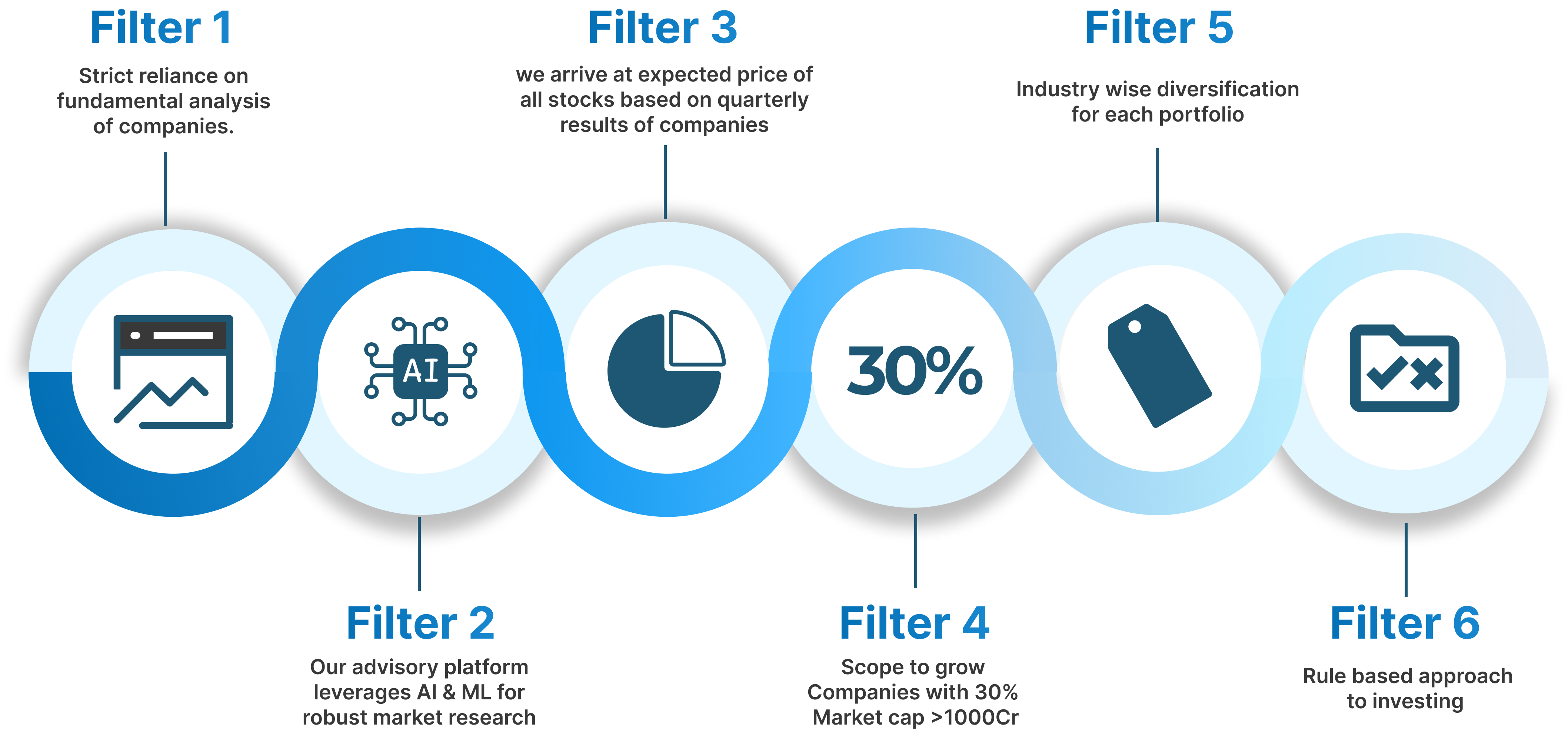 Give Us A Call​​
+91 9100009890 / 91
Call on our Landline
040-23549941 / 42
Send Us A Message​​
info@vivekam.co.in
Call Us, Write Us, or Knock on Our Door
We would be glad to answer all your financial and investment queries