We're committed to transforming aspirations into achievements.
At ViVeKam Financial Services, we're committed to provide you with the most superior financial solutions at every stage of your life. Whether you're a naive investor or maintain a complex portfolio, our combination of diverse products and unparalleled services can assist you to succeed in reaching those goals because we believe small steps in the right direction will make your dream a reality.
The direction you choose is unique from the rest. So it is important to measure your aspirations and goals, and choose the route that's tailored for you. Also keep in mind that as time passes, your needs and capabilities will change; therefore, ViVeKam will work with you to ensure your financial plans changes along with them.
We at ViVeKam will commit to help you
–  Determine your goals and suggest you the right product to achieve your objective
–  Determine your risk tolerance and build the safety net at that level
–  Ensure your portfolio is monitored on daily basis and stays aligned with your goals at all times
–  Bring you peace of mind and obtain year-end reports for your tax filing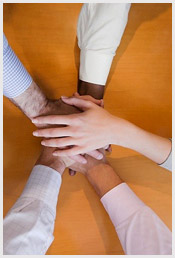 Our Values
---
We at ViVeKam are dedicated to our client's success.
We will be transparent in all our dealings
Every client is considered as our premium client; we give no bias among clients based on size or stature. Owners, employees or their relatives are not different than our clients. Law of equality is assured in all our transactions.
We will never consider insider information for stock selection. Our analysis will be based only on information available in public domain.
We will observe highest standard of ethics in all our dealings and act with integrity at all times.
Policies are valued more than people.
We will strive to maintain a profitable business while helping people gain financial literacy, creating a respected and value added organization for all clients, shareholders and business partners associated with us.